Recording for Festival or Online Recital
Monday, April 5, 2021 by Debra B Heald | Uncategorized
Most Festival participants are submitting recorded entries! So why are you receiving this and you are NOT a festival participant? Because we are going to take our recordings and make them into a spring recital (online!) as in some kind of a watch party. And so if you are not a festival participant, you can record and submit recordings of ANY favorite piece(s)!
So here are some tips for recording:
Keep it simple, use what you have. Almost every phone/tablet has the option of a video recording. Choose a high quality recording if option is available. For best results, Mom, Dad, sibling, or other person helps start and stop recording.
If possible, use a similar view to what we use for lessons. Student's face, hands, and as much of the keyboard as possible should be in the frame. If pedal is used, the foot on the pedal should be visible in the same frame. For memorized piano solos, make sure the music rack WITH NO MUSIC is visible in the frame. (So that it's clear you are playing by memory.)
Please record VERTICALLY if at all possible. (This may be a change from your normal lesson setup. If you are using pedal, this may be the only way your feet can be in the view.)
It will be best if the recording device is stationary - on the stand or music stand you normally use for lessons, rather than handheld. HOWEVER, if you can't get the above frame from your normal location, have te person taking the video hold in their hand if needed.
Wear decent clothes (no short shorts, t-shirts with graphics, tank tops, flip-flops etc) and if you want, you can dress up. Keep in mind you will want to wear the same clothes for multiple "takes" so that both pieces appear "live".
Please announce your name, your event/level (i.e. "Piano Solo" and "Primary 3") and the name of the piece. I will be sending individual emails/messages with your level information.
Please record the pieces separately - this helps everyone with quicker upload/download.
If you are NOT a festival participant and you wish to submit piece(s) for the "watch party recital" then follow the above guidelines but no event or level information is necessary.
If possible, please upload to youtube as "unlisted" and send me the links. Here is a short video on how to do that: upload unlisted video to youtube. If that is a problem for you, hang onto your "best" performances and I will let you know in a few days where to upload your final recordings.
Thanks!
Debra
My baby is home!
Friday, October 12, 2018 by Debra B Heald | Uncategorized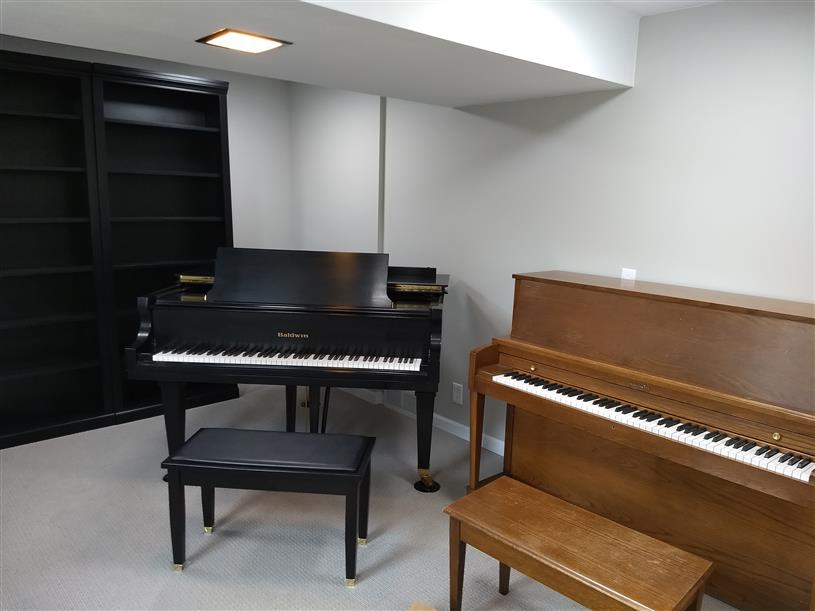 Obviously, not 100% moved in or ready, but, getting much closer!!!
2018 Federation Festival RESULTS
Saturday, March 24, 2018 by Debra B Heald | Uncategorized