March 28 Lincoln Area Federation Festival
Tuesday, February 10, 2015 by Debra B Heald | Festival
Saturday March 28, at Fellowship Community Church, 8601 Holdrege Street, Lincoln, NE 68505.
It's time to sign up for Festival! Most students are already working on at least one Festival piece - since I do not know who will commit ahead of time, I usually give everyone who is in their second year (or higher) of lessons Festival music over Christmas break. So almost everyone is prepared to participate! I recommend participation for as many as possible - Festival is meant to be a fun and motivating event for students.
The cost is $22 for a solo and a theory test. A student can take just the theory test for $9. If this is your first year of lessons and/or not quite ready to perform, I recommend that you take the theory test on site. This will give the student a chance to participate and see how things work without the stress of performing.
Performance times will be available throughout the day. If you have a specific need, please indicate that when you commit (send me a text or email or inform me at lessons). You will need to allow approximately 45 minutes for performance (15 minute early arrival + 30 minute performance) and 30 - 60 minutes for test taking. Most students would use 30 minutes or less for the test, but there is not a time limit. Students perform in small groups of approximately 4-6 students, and an audience is welcome. (Invite your friends and relatives.)
I have already signed you up! I put my best guess/recommendation on my website "sign up". Please check your sign up on my website: www.encore-studio.com Go to the calendar page (after signing in) and then go to February 21 on the calendar. If you do not go online and check, you will get an email from the website "reminding" you of your registration. If a student is signed up, the website will automatically put a Festival charge on your account, which you can pay with your regular payment or by the first lesson in March. If you are signed up and you don't want to be, remove yourself, or if you are not signed up and you want to be, sign up! Reminder: if you have a legitimate conflict on March 28 (or become suddenly ill) a makeup judging can be done. Please don't abuse this privilege, it is meant for truly unavoidable circumstances.

From the Nebraska Federation of Music Site:
Junior Festival is the National Federation of Music Clubs' annual performance event for students of all levels of talent and advancement. It is administered at the local level by each local club, under the auspices of the State and National organizations.

Junior Festival is not a competition, but rather an opportunity for the students to perform two memorized pieces of music for an adjudicator and an audience. The student's performance is judged individually and is not compared to the performance of other students.

By participating in Junior Festival each year students earn points towards receiving a National Gold Cup, or trophy. Each successive Gold Cup is a little bigger than the previous one. It takes a minimum of three years to earn each Gold Cup.

Junior Festival performance covers all instrument families, both solo and ensemble, as well as vocal performance. It also includes Hymn Playing, Theory, Composition, and Improvisation. Rules set by National must be adhered to. Registration fees are set by the local club, a portion of which must be sent to the State organization.

In Nebraska, students who receive four or more consecutive Superior ratings in one event may participate in the Nebraska Federation of Music Clubs Junior Division State Honors Recital.

There is also a category for physically or mentally challenged students. Exceptions to some of the National guidelines are made for these students.
February 28th Performance Event at Grand Lodge at the Preserve
Sunday, February 8, 2015 by Debra B Heald | Performance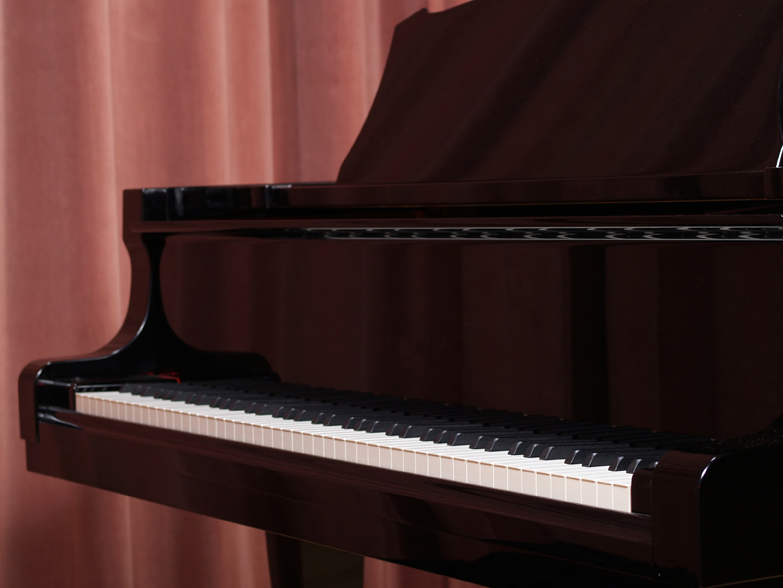 Rather than a lengthy recital event (in the past, studio recitals could last for 1 1/2 hours or more), Encore Studio is teaming up with Schoen Music Studio for a more casual performance opportunity. Students have the choice of five different times to perform, and each group will be limited in the number of performers. The entire performance of 5 - 10 students should be approximately a half hour. Please note the change in venue!
This is not a required event, but of course, we expect most students to participate. This is your chance to show off what you have learned so far this year. (Just like in sports, we don't just have practices, we also have a big GAME!) There is no fee, but, we will be taking free will donations to benefit Lincoln Music Teachers "Music Outreach Program".
Address: 4400 South 80th Street, Lincoln, NE 68516 (Just off Pioneer Blvd between 70th & 84th)
Students from both studios will sign up via "Sign Up Genius" site:
If you are a newer student, this might be your one big "Performance" of the year. If you are a seasoned student, this is considered your "dress rehearsal" for the upcoming Federation Festival on March 28th. Either way, please remember you are PERFORMING! You are an ENTERTAINER! Residents who live at the Grand Lodge will be invited to listen to the performances. So make sure you dress accordingly - as dressy as you can manage, but for sure, no flip-flops, cut-off shorts, or yoga pants. Wear your nicest outfit.
Questions? Ask me at your lesson, email me (debencore@encore-studio.com) or call/text me at 402-499-0400.