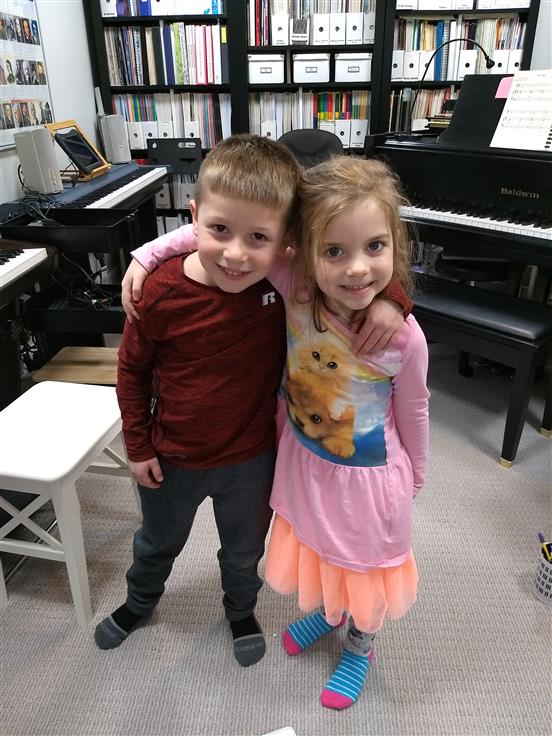 NOW Accepting students for summer and fall 2019 OMAHA and Online (Local and Long-distance) Piano Lessons: Hello! We are excited that you are considering piano instruction at Encore Studio! Our students enjoy music lessons and thrive in a positive learning environment.


Summer camps, classes, and lessons begin in June (click here), Fall semester begins late August. For the fall, we have some blocks of lessons (great for siblings!) open on Monday and Friday, and scattered slots on Tuesday, Wednesday, and Thursday (click here).
At Encore Studio, students can enjoy coming to lessons to make music with their friends and to use the latest music technology, including iPad and computer labs. ALL students benefit from lessons which extend beyond the customary 30 minute one-on-one with a teacher.
The goal is to foster a lifelong love and enjoyment of music, for both kids and adults. This is done by creating a fun atmosphere where students are excited to return each week. Music activities are most meaningful when making music with others.
Encore Studio location:
6818 Kimberly Lane, Omaha, NE 68152
Conveniently located just off of I-680, making Encore Studio a convenient option for most of Omaha and surrounding areas.

(Close to 72nd and McKinley, serving Northern Hills, Florence, Ponca Hills, Country Club, Raven Oaks, Yorkshire Hills, Country Squire Estates, Bennington, Blair, Ft. Calhoun, Crescent, Honey Creek, Missouri Valley)
Turn left onto Stones Throw Drive off of McKinley Street (Highway 36), then turn left on Kimberly Lane.